Evaluating Parenting Blogs for Newborn Care: A Guide for Parents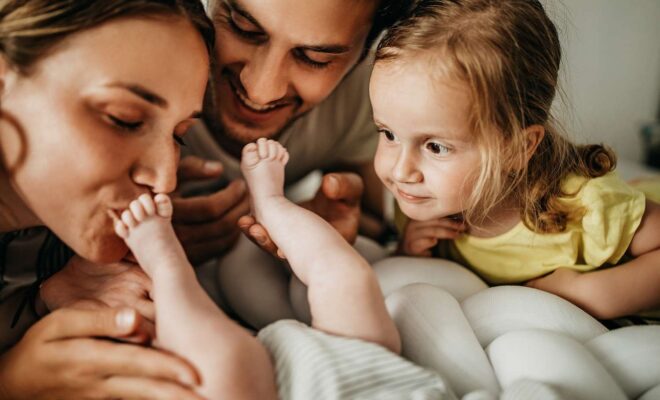 Welcoming a newborn into the family is a joyous yet challenging experience for parents. With so much information available online, parenting blogs have become valuable resources for guidance on newborn care. However, not all blogs are created equal, and it is crucial for parents to evaluate them carefully. In this article, we will explore the key criteria that parents should consider when evaluating parenting blogs for reliable and evidence-based information on newborn care. Additionally, we will provide practical tips to help distinguish credible sources from unreliable ones, ensuring that parents can make informed decisions and provide the best care for their little ones.
Clearly Stated Credentials
One of the first aspects to consider when evaluating parenting blogs is the credentials of the authors or contributors. Look for blogs where the writers explicitly state their qualifications and expertise in newborn care. Ideally, the authors should have relevant professional backgrounds such as pediatricians, lactation consultants, or child development specialists. A transparent disclosure of their credentials adds credibility and instills confidence in the information presented. It is also beneficial to check if the blog has affiliations with reputable organizations in the field of child health and parenting.
Evidence-Based Approach
Reliable parenting blogs should prioritize an evidence-based approach to newborn care. Look for blogs that cite reputable sources and reference scientific studies when providing information or advice. Scientific evidence helps ensure that the recommendations are rooted in solid research and have been reviewed by experts. Be cautious of blogs that rely solely on personal anecdotes or unsupported claims. Blogs that discuss current research findings and provide references to peer-reviewed studies offer a higher level of reliability.
Consistency with Expert Guidelines
It is essential to assess whether the information presented in the blog aligns with established expert guidelines and recommendations. Trusted blogs should not deviate significantly from recognized organizations such as the Paediatric Society of New Zealand or the World Health Organization (WHO). Verify if the blog's content on topics like breastfeeding, safe sleep practices, and developmental milestones is consistent with these reputable sources. Remember, expert guidelines evolve over time, so it's crucial to ensure the blog's information is up to date.
Practical and Actionable Advice
Look for blogs that provide practical and actionable advice that can be easily implemented in your daily routine with your newborn. Clear instructions, step-by-step guides, and practical tips can be immensely valuable for new parents. Blogs that go beyond theoretical knowledge and offer real-world solutions to common challenges provide practicality and usefulness.
Transparency and Disclosure
Trustworthy parenting blogs should have transparent and honest practices. Look for blogs that disclose any potential conflicts of interest, sponsored content, or advertising. Transparency in affiliations and potential biases helps parents evaluate the credibility of the information provided. While sponsored content is not inherently unreliable, it is essential to assess if the blog maintains a clear distinction between unbiased information and sponsored content.
Navigating the vast sea of parenting blogs can be overwhelming, but by using a discerning eye, parents can find reliable sources of information on newborn care. Evaluating parenting blogs based on credentials, evidence-based approach, consistency with expert guidelines, practical advice, and transparency can help parents make informed decisions and provide the best care for their little ones. By critically assessing the reliability and credibility of parenting blogs, parents can build a knowledge base that supports them on their rewarding journey of nurturing their newborns.
Remember, parenting blogs should be used as a supplement to professional advice, and it's always wise to consult with healthcare professionals, such as midwives or well-child providers, for personalised guidance regarding newborn care.