How to Find the Right International Kindergarten for Your Child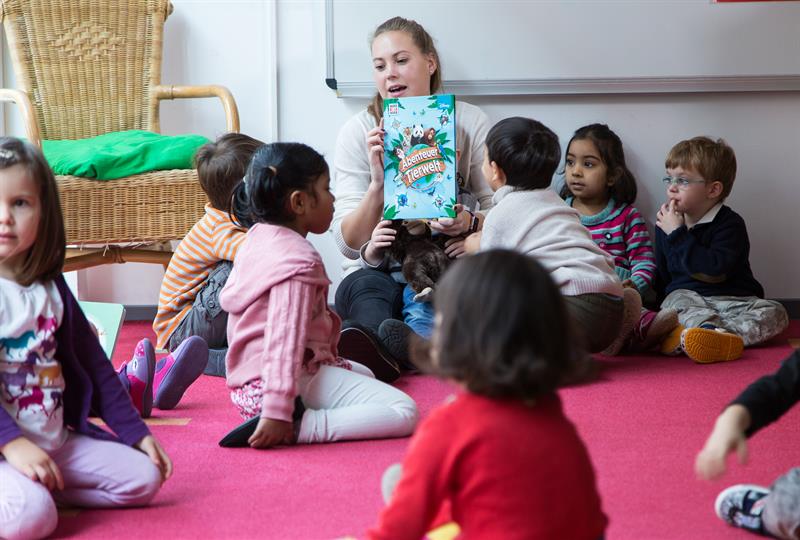 One of the first things parents worry about when they move to Bangkok is finding a good and safe kindergarten for their kids. Thais are renowned for their smile and outgoing personality, they love working with kids, so you'll find plenty of great international kindergartens in the capital. Picking the right school for your child is important, here are some tips to make your search a whole lot easier.
Staff
One of the most important things to look for when choosing an international kindergarten is good quality staff. Have a good look at the ratio of staff to children, the teacher shouldn't be given a large class without being assigned a support teacher to help. The ratio should be small, so that your kid gets enough attention from the teacher. Basis international school in Bangkok runs a first-class kindergarten with highly trained, knowledgeable teachers. The classes are small, so your child gets the attention they deserve.
Communication
If you bring your child to a local or independent kindergarten, there is a good chance the staff won't speak much English. If you've a young child who has just moved to Thailand, you'll need a teacher who is fluent or can speak English at an advanced level. That's the reasons you should choose an international programme, you're almost guaranteed teachers who are native speakers.
Programme
When choosing an international kindergarten, make sure you find out what your child will be doing on a daily basis. It is important to find out about the curriculum before you enrol your children in a programme.
When you meet a representative of the school, don't forget to ask these questions:
Do they have clear goals for the programme?
What is their philosophy when it comes to teaching young kids?
Do they have enough resources for each child?
Will they offer challenging material?
What kind of playground equipment do they have?
Do they focus on art, music and language?
There are many questions you need answered before you choose a kindergarten. If you arrange a tour of the school, don't forget to write up a list of questions to ask the staff when you are there.
Facilities
You must consider the facilities when choosing a kindergarten. Bangkok is a hot city, if your child is playing outside, it should be well shaded. Find out how long they'll be outside and take a look at the facilities on offer.
Food
Your kids diet is important, so find out about the type of food they'll be serving to the students. If you choose an international kindergarten, they'll have both Thai and Western options.  In addition to food, you should also consider the location and the opening hours.
There are many things to consider when choosing an international kindergarten. The benefits of choosing an international programme are far greater in comparison to a local kindergarten, especially for children who don't speak Thai. During your search, do plenty of background checks and visit each kindergarten to see the teachers in action.